SIR WALTER DNA CERTIFIED SUPPLIER
AVAILABLE THROUGHOUT AUSTRALIA
There are over 40 licensed growers throughout Australia growing Sir Walter DNA Certified Soft Leaf Buffalo Lawn, and over 150 resellers Australia wide.  Sir Walter turf requires a license to grow and sell it. To qualify as a Sir Walter grower, our licensing authority imposes strict conditions. A 10 year product warranty should be supplied with each purchase to ensure the premium grass you are being supplied is genuine Sir Walter Turf.
Find your local grower by clicking an area on the map or give Sir Walter a call on 1300 554 442
There are many cheaper and inferior versions of soft leaf buffalo available, but Sir Walter DNA Certified Buffalo Lawn is Australia's no. 1 buffalo lawn and is the only grass type to be regularly audited by us to ensure the standard and quality of grass you are receiving is at a premium.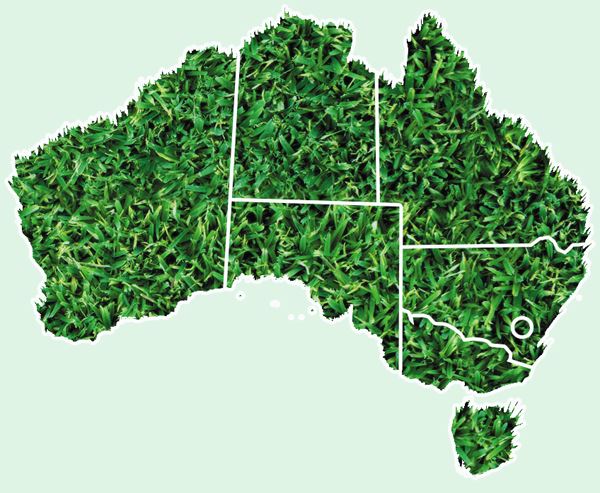 Search for a Sir Walter
DNA Certified Grower